Recipes
Posted by Alayne Gardner-Carimi on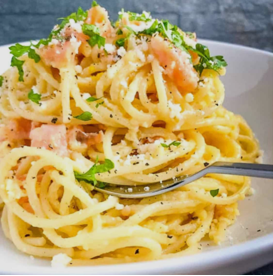 By substituting smoked salmon for the traditional bacon or pancetta, you can make this dish in 20 minutes as the salmon doesn't need to be cooked. Recommended pairing: Zarate Albariño—the perfect complement to the smoky and nutty complexity in this updated classic. Ingredients (4 servings)12 oz spaghetti or linguine3 eggs organic1 dash black pepper freshly ground1¼ cups Parmesan cheese finely grated, divided3 Tbsp butter unsalted1 Tbsp vomFASS Lemon Extra Virgin Olive Oil2 cloves garlic, peeled and chopped8 oz smoked salmon, roughly broken DirectionsPut the pasta on to cook in a large pan of lightly salted boiling water and cook as per...
Posted by Alayne Gardner-Carimi on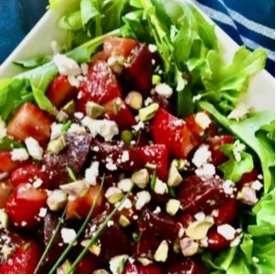 Pack the dressing on the side and this beautiful summer salad is perfect for a picnic or lunch on-the-go.
Posted by Alayne Gardner-Carimi on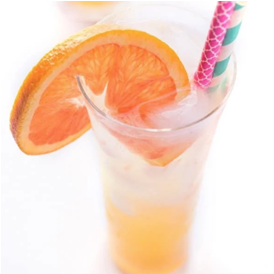 This zippy non-alcoholic drink is ideal for warm weather entertaining. Substitute  Prosecco for the sparkling water to turn it into a fruity cocktail.
Posted by Alayne Gardner-Carimi on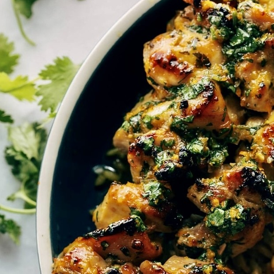 On the grill or in the oven, this recipe is a quick and easy way to change up chicken (or shrimp). Fresh, juicy, savory and oh-so-good!
Tags:

#balsamic, #chicken, #dinner, #fruity, #Gourmet, #grill, #madisonwi, #picnic, #shrimp, #vomfassmadison, #Wisconsin
Posted by Alayne Gardner-Carimi on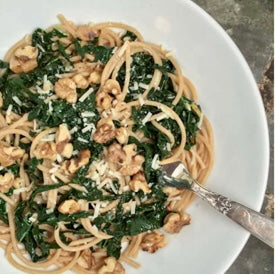 This pasta takes under 30 minutes to put together, making it perfect for any busy evening. Substitute any hardy leafy green for the kale, if you like.
---