Posted by Alayne Gardner-Carimi on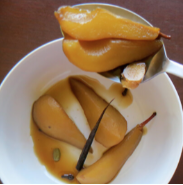 Serve these poached pears in their own rich sauce with a scoop of vanilla bean ice cream-- you may want to make extra to enjoy in the Pear-fect Bourbon cocktail.
Posted by Alayne Gardner-Carimi on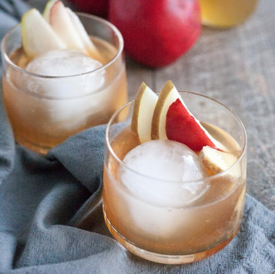 Sweet masala spices and pears combine with bourbon in this pear-fect Autumn cocktail. Ingredients (2 servings)4 oz vomFASS Two Georges High Corn Bourbon2 oz Spiked Chai Pear Syrup (see Spiked Chai Pear recipe)2 tsp vomFASS Williams Christ Pear Balsamic Star4 dashes bittersSpiked Chai Poached or Fresh pear slices  DirectionsFill shaker with ice. Add in bourbon, syrup, Williams Christ Pear Balsamic Star and bitters. Shake until chilled. Strain into highball glass over ice. Garnish with pear slices. Pear-fection Spiked Chai Poached Pears Oatmeal with Pears  
Posted by Alayne Gardner-Carimi on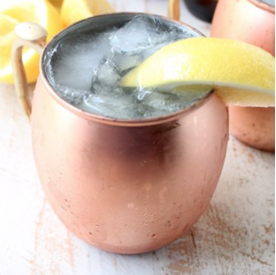 Our Chai Mule pairs well with the roller coaster ride that is early fall. It's warming with comforting, autumnal spices but also zesty and refreshing. You can drink it during one of the surprise fall heat waves as easily as on a chilly evening. 
Tags:

#autumn, #chai, #cocktails, #fall, #lemon, #madisonwi, #masala, #mule, #tailgate, #vodka, #vomfassmadison, #Wisconsin
Posted by Alayne Gardner-Carimi on