Posted by Alayne Gardner-Carimi on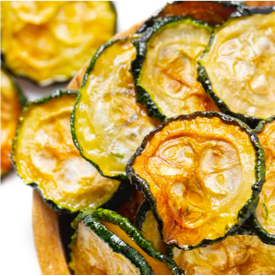 Chips which can wear any flavor. Serve these crispy low-carb chips as an appetizer with dip or as a side dish. They can be as plain or as fancy as you like.
Tags:

#appetizers, #chips, #EVOO, #extravirginoliveoil, #garlic, #glutenfree, #italian, #jalapeño, #keto, #lowcaarb, #lunch, #madisonwi, #sheetpan, #snacks, #truffles, #vomfassmadison, #zucchini, wi
Posted by Alayne Gardner-Carimi on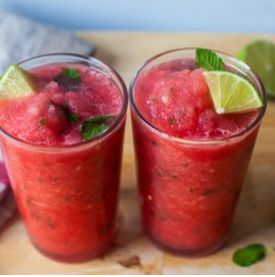 Freezing your watermelon in cubes instead of using ice cubes is summer drink brilliance. It actually tastes like watermelon because you haven't diluted it!
Tags:

#BBQ, #cocktails, #fruit, #jalapeño, #madisonwi, #party, #pepper, #picnic, #signaturecocktails, #slushies, #slushy, #spicey, #spirits, #Summer, #vodka, #vomfassmadison, #Wisconsin
Posted by Alayne Gardner-Carimi on
Tags:

#calamansi, #cocktails, #ginger, #jalapeño, #madisonwi, #mule, #spirits, #Summer, #vodka, #vomfassmadison, #Wisconsin