Posted by Alayne Gardner-Carimi on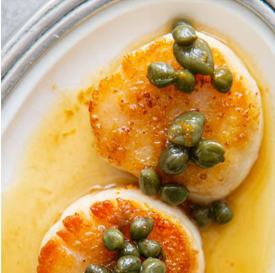 Serve with grilled summer squash for an elegant, yet simple, dish! 
Recommended pairing: Vinhas Altas
Posted by Alayne Gardner-Carimi on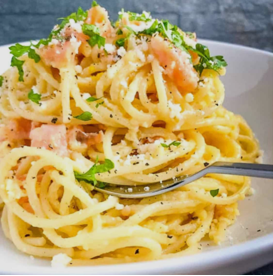 By substituting smoked salmon for the traditional bacon or pancetta, you can make this dish in 20 minutes as the salmon doesn't need to be cooked. Recommended pairing: Zarate Albariño—the perfect complement to the smoky and nutty complexity in this updated classic. Ingredients (4 servings)12 oz spaghetti or linguine3 eggs organic1 dash black pepper freshly ground1¼ cups Parmesan cheese finely grated, divided3 Tbsp butter unsalted1 Tbsp vomFASS Lemon Extra Virgin Olive Oil2 cloves garlic, peeled and chopped8 oz smoked salmon, roughly broken DirectionsPut the pasta on to cook in a large pan of lightly salted boiling water and cook as per...
Posted by Alayne Gardner-Carimi on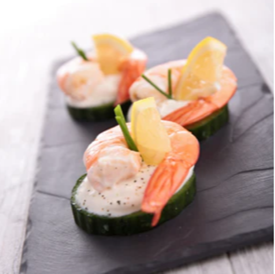 These beautiful bites make a light, fresh, and easy low carb appetizer.  Ingredients (makes about 48)1 lb cooked shrimp3½ oz vomFASS Chili Oil or Lemon Extra Virgin Olive Oil3½ Tbsp vomFASS Calamansi Balsam Vinegar3 Tbsp fresh dill, finely chopped 1½ tsp fresh minced garlic1 24-oz container full-fat Greek yogurt4 English cucumbers, cut into wheels1 bunch of chives, finely chopped1 cup fresh pinapple, cut into small wedgesLemon PepperSea Salt DirectionsMarinate the cooked shrimp in Chili Oil and Calamansi Balsam in a sealed plastic bag for 5-10 minutes.While the shrimp marinate, stir the chopped dill and minced garlic into the Greek yogurt until...