Posted by Alayne Gardner-Carimi on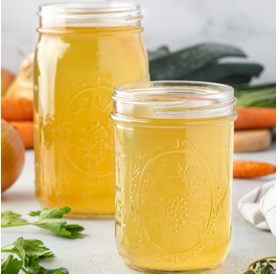 Homemade broth uses edible trimmings from your food preparations and has the added benefit of giving you control of the amount of salt and kinds of seasonings.
Posted by Alayne Gardner-Carimi on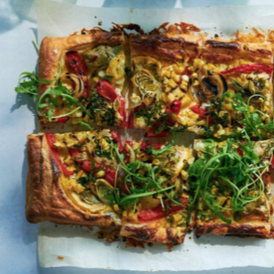 This rustic tart can be tailored to whatever vegetables you have on hand. The key here is to use either precooked vegetables, or quick-cooking raw vegetables that won't release too much liquid as they bake. Our magical Aceto Balsamico Maletti ties it all together with zippy flourish.
Tags:

#arugula, #balsamic, #brunch, #dinner, #EarthDay, #reduce, #refill, #repurpose, #reuse, #sophisticated, #spring, #veggies, #vomfassmadison
Posted by Alayne Gardner-Carimi on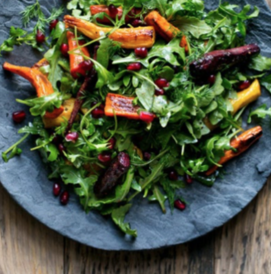 With its complex, sweet-tart acidity, our Pomegranate Balsamic Vinegar adds a fruit depth to this bright spring salad of roasted carrots, thinly sliced fennel and arugula.
Tags:

#artisnaloil, #arugula, #balsamic, #dinner, #EarthDay, #refill, #repurpose, #reuse, #spring, #vomfassmadison, #walnuts, Salads