Posted by Alayne Gardner-Carimi on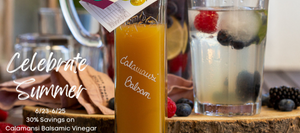 Adding a unique zip to all styles of cooking, Calamansi Balsam enhances veggies and fruits; marinades and dressings for chicken, fish, seafood and tofu dishes; cocktails and mocktails!
Tags:

#calamansi, #calamondi, #celebrate, #dessert, #elderflower, #fish, #glutenfree, #lime, #madisonwi, #marinade, #pasta, #Philippines, #Summer, #vegan, #vomfassmadison, #Wisconsin, Salads
Posted by Alayne Gardner-Carimi on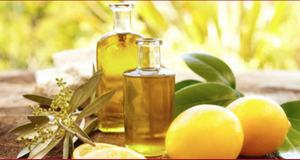 Lemon desserts and dishes seem to bloom in early spring along with other bright yellow things — daffodils, the sun, and dandelions — that return to us this time of year. 
Often the "secret" ingredient in a recipe, and a feature in many cultural dishes, t
his fruit is thought to have originated possibly in northern...