Posted by Alayne Gardner-Carimi on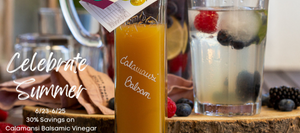 Adding a unique zip to all styles of cooking, Calamansi Balsam enhances veggies and fruits; marinades and dressings for chicken, fish, seafood and tofu dishes; cocktails and mocktails!
Tags:

#calamansi, #calamondi, #celebrate, #dessert, #elderflower, #fish, #glutenfree, #lime, #madisonwi, #marinade, #pasta, #Philippines, #Summer, #vegan, #vomfassmadison, #Wisconsin, Salads
Posted by Alayne Gardner-Carimi on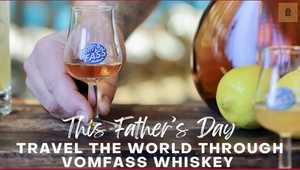 Tasting vs Drinking—There is a such difference! We invite you to slow down and savor, to learn new things about yourself and what the Irish called uisce beatha—the water of life.
Posted by Alayne Gardner-Carimi on
Tags:

#artisnaloil, #BBQ, #beef, #celebrate, #char, #Condiments, #dinner, #EVOO, #extravirginoliveoil, #Gourmet, #grill, #lemon, #orange, #smoke, #Summer, #veggies, #vomfassmadison