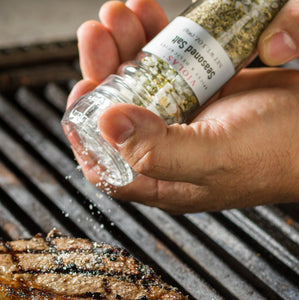 Violas' Seasoned Salt Grinder
Our seasoned salt gives a special taste to dishes with its unique combination. It is ideal with salad dressings, dips, sauces, meat, fish, vegetable dishes, ice cream and warm or cold dishes.
Ingredients: Sea salt, Café de paris (chives, parsley, paprika, onions, garlic, basil, dextrose, marjoram, oregano, salt) onions, chervil, lovage, basil, celery, fenugreek.