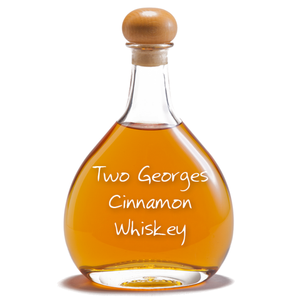 Two Georges Cinnamon Whiskey
*This item available for pickup only.
Made with a premium high-rye bourbon and flavored with a pure natural cinnamon, this spicy flavored American whiskey is sweet, spicy and complex with a nose of vanilla and caramel that gives way to an intense palate of berries, fruit, and pepper. The finish is long and velvety with the perfect amount of heat and a deep complexity that is apparent long after the drink has been finished.
ABV: 40%
Origin: USA