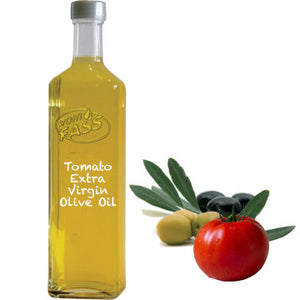 Tomato Extra Virgin Olive Oil "Seasonal"
With essence of mild, sun-dried tomato, our Tomato Extra Virgin Olive Oil deliciously enhances pasta, bruschetta, and bread croutons. Rub a fresh, peeled clove of garlic over toasted bread and drizzle with this savory oil. To retain the aromatics of this oil, do not overheat.
Pairings: Basil Extra Virgin Olive Oil, Aceto Balsamico Maletti, or any cask-aged mature vinegar.
Origin:Tuscany, Italy
Composition: Extra virgin olive oil with natural tomato extract.
Special Diet: Kosher, Vegan, Produced without gluten containing ingredients**In spite of careful control, we cannot guarantee that our products made without gluten-containing ingredients have not come into contact with wheat during the production process, Vegetarian, Cholesterol-free.