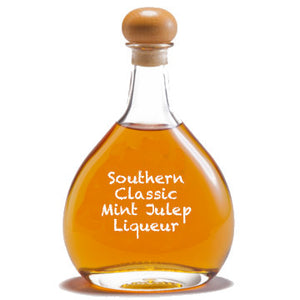 Southern Classic Mint Julep Liqueur
*This item available for pickup only.
Our Classic Southern Mint Julep is a pre-mixed cocktail that's ready to be enjoyed right out of the gate—just add the ice and garnish with mint!  Traditionally associated with the American South and recognized as the official cocktail of the Kentucky Derby, it's been said that over 120,000 juleps are sold each year at "The Run for the Roses"!  Every batch of our Classic Southern Mint Julep blends premium bourbon with the finest fresh mint and simple syrup to create a sweet and smooth cocktail with lingering, light notes of mint followed by a sweet yet subtle bourbon finish.  Perfect for your next BBQ, patio party or picnic, it's also fantastic as an after-dinner drink! 
ABV: 35%
Origin: Madison, WI