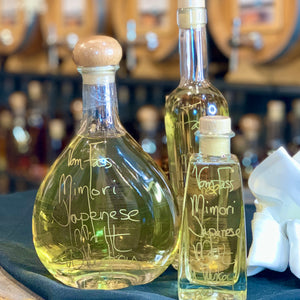 Mimori Japanese Malt Whiskey
*This item available for pickup only.
Mimori means "three woods" in Japanese and former bourbon, sherry and Japanese Mizunara oak casks were used to mature this outstanding Japanese whisky. The vatting for this rare whisky consists of 100% malt whiskies. Japanese Mizunara oak is one of the most expensive types of oak in the world and it is one of the rarest. On the palate, you'll encounter a rich flavor profile bursting with sweet, malty and dried fruity notes. The finish is rounded off by a pleasant light touch of smoke and honey.
ABV: 43%
Origin: Japan