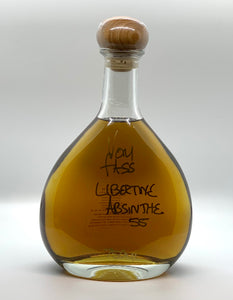 Libertine 55 Absinthe
*This item available for pickup only.
This classic and award-winning absinthe has been made from the same recipe since 1859. With a bold herbal spiciness, this intriguing absinthe will delight and captivate you. Enjoy this prepared in the classic manner, or try adding it to  other classic cocktails.
ABV: 55%
Origin: Fougerolles, Haute-Saone, France