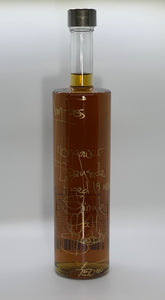 Inchgower Single Malt Scotch, 19 year
*This item available for pickup only.
This expression boasts a big and expressive nose that exudes sweet wisps of freshly chopped peaches, toasted cashews and orange marmalade.  Mature and well-rounded, this whisky starts with a mix of orange preserves and freshly baked bread that slowly gives way to subtle hints of heather, pepper and oak.  The finish is pronounced and crisp with strong notes of citrus, herbs and charred oak.
ABV:
Origin: Speyside, Scotland