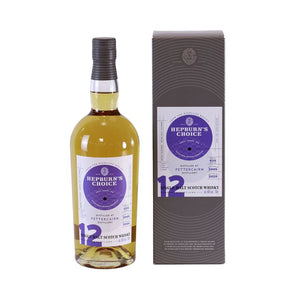 Hepburn's Choice Fettercairn 12-year (Highland)
*This item available for pickup only.
Fettercairn's water cooled stills allow the more delicate vapors to be collected into the heart of the product. Aged 12 years in American White Oak ex-Bourbon casks, this easy drinking whisky embodies the distillery's floral and exotic fruit-driven character. Everything is quite soft and smooth initially with a light biscuity cereal and soft marscapone scents. Soft florals, green tropical fruits, a little leafy green tea develop before a quick finish of caramel, spices and herbs.
Size: 700ml
Origen: Scotland
ABV: 46%