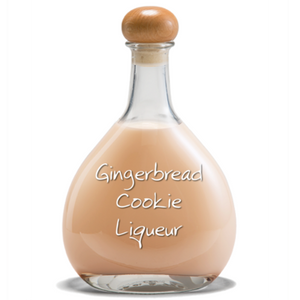 Gingerbread Cookie Liqueur
*This item available for pickup only.
Organic ginger and a proprietary blend of spices are carefully mixed with premium Puerto Rican rum and Wisconsin cream to make this sweet spicy and creamy liqueur. This spirit is perfect served over ice after dinner with friends, as part of your favorite cream-based cocktail or even over baked goods and dessert.
ABV: 30%
Origin: Madison, WI