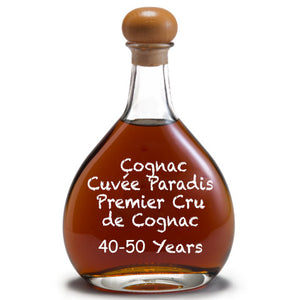 Cognac Cuvée Paradis
*This item available for pickup only.
An extremely rare Premier Cru de Cognac.  All good cognac producers have a Paradis, the locked part of the cellar, in which they mature the best and oldest cognac. Gérard Seguinot, a producer of the finest cognac in the Grande Champagne, released this rare cognac from his own paradise. Enjoy this outstanding and remarkable spirit!