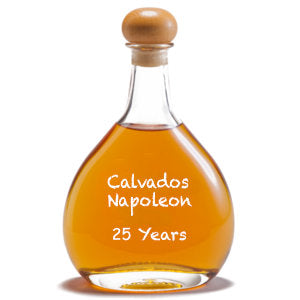 Calvados Napoleon 25
*This item available for pickup only.
This classic Calvados brandy is made from a selection of specially grown apples fermented into a dry cider, distilled, and aged for 25 years. A beautiful and sweet aroma yields to a slightly dry tartness with a smooth finish. An excellent sipping brandy.

ABV: 40%
Origin: Normandy — France