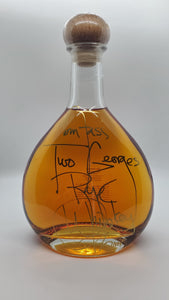 Two George's Rye Whiskey
*This item available for pickup only.
The Two Georges line of American whiskey is a privately labeled handpicked line of whiskey that pays homage to two important figures in the history of American whiskey distillation. George Thorpe, a 1650s preacher is thought to have been the first to distill corn, and George Remus a depression era gangster who kept the industry alive during prohibition. Produced in Bourbon county Kentucky, the ultra-high rye mash bill (95% rye) used to produce this whiskey makes for an exciting small batch expression with lots of that classic rye spiciness.

ABV: 40%
Age: 2 years
Origin: Bourbon County, Kentucky