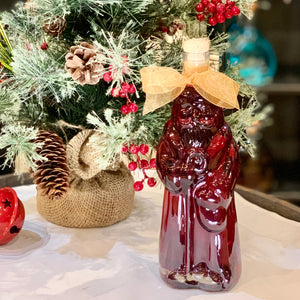 Sour Cherry Liqueur in Santa Bottle
Adored by many, this Santa is spreading good cheer! Filled from his head to his toes with Sour Cherry Liqueur, this premixed cocktail is delicious on its own or to add the gift of cherry in cocktails.
With a base of premium vodka, this bright and tangy cherry liqueur works just as well as an ingredient in a wide array of cocktails as it does on its own, served over ice.

Size: 350ml
ABV: 15%
Origin: Germany