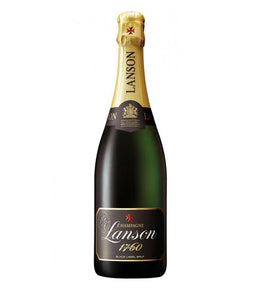 Lanson Le Black Label Brut Champagne
Some of the typical champagne notes of biscuit, apple and apricot. Fine bubbles, with nice acidity and citrus flavors. Good as an appetizer on a special occasion with people that appreciate a little bubbly.
Seductive aromas of pear, honey, and a hint of grapefruit zest carry through beautifully on the palate with very persistent fizz and a long buttery toast finish. Don't wait until the clock strikes midnight to crack this beauty open!*
750 ml
ABV: 12.5
*This product is available for in-store pick-up only.