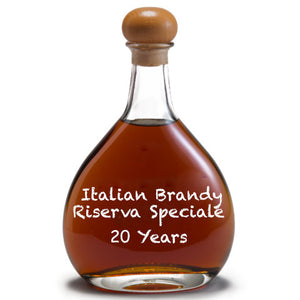 Italian Brandy Reserva Speciale
*This item available for pickup only.
This rare Italian brandy has a beautiful amber color, a wonderful smell of raisins, oak, spices, and dried fruit, followed by an intense flavor and a long and smooth finish. A fantastic piece of distillation craft. Its smooth finish is a result of maturing in Italian oak casks.

ABV: 40%
Origin: Torrita di Siena — Tuscany — Italy