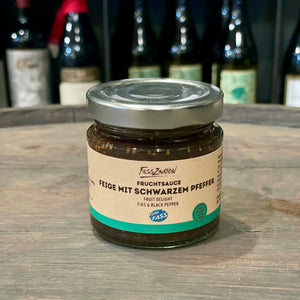 Fig with Black Pepper Fruit Sauce
This sauce is a perfect combination of the sweet fruitiness of figs with the spiciness and sharpness black pepper. It is made with passion and love in a small family factory in Italy. Enjoy it as a dip with a wide range of cheeses!
Fig with Black Pepper Sauce is part of our exquisite FassZination product line and are characterized by a particularly high standard of raw ingredients and production.