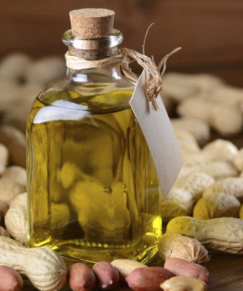 Roasted Peanut Oil, Vierge
Our sophisticated oil made from roasted nuts by oil expert Jean Marc Montegottero is perfect for roasting and for use in wok-prepared dishes. This fine oil with its strong roasted flavor adds that extra pedigree of flavor to Asian dishes, shrimps, salads and vegetables.
Origin: France
Ingredients: 100% peanut oil
Suggested Pairings: vomFASS Fruit Balsamic Vinegars and Aceto Balsamico's, Sherry Vinegar Reserva, Grape Vinegar.